Submissions
Please note that we are now exclusively taking queries through Submittable. We would therefore ask you to not email individual agents directly.
Our primary areas of interest include literary fiction, thrillers, narrative non-fiction (history, biography, science, et cetera), memoir, and some category non-fiction. We enthusiastically seek out new voices and perspectives. We do not represent romance, poetry, or screenplays. Our children's book agents are interested in all categories, with an emphasis on YA and middle-grade fiction. Learn more about our agents and their interests.
If you have submitted materials by mail and wish to have them returned to you, please include a self-addressed envelope with sufficient postage. Please allow 4-8 weeks for response.
Please send submissions via post to:

Regal Hoffmann & Associates LLC
143 West 29th Street, Suite 901
New York, NY 10001
USA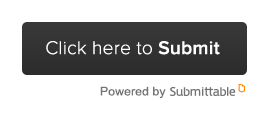 ---
What do Regal Hoffmann & Associates agents like?
---
Claire Anderson-Wheeler
Claire Anderson-Wheeler joined the agency in 2013. Claire started her career in Christine Green Authors' Agency in London in 2008, before crossing the pond to New York, where she was Foreign Rights Manager at Anderson Literary Management. An Irishwoman abroad, Claire was born in DC and grew up in Dublin, Geneva, and Brussels; she has a Law degree from Trinity College, Dublin, and a Masters in Creative Writing from the University of East Anglia. She's glad to consider submissions across a range of genres, the common thread throughout being a meaty narrative and a confident voice. In non-fiction, she is chiefly looking for: memoirs and biographies of unexpected lives thoughtfully examined; narrative histories that make the familiar unfamiliar (think SALT: A World History); and popular science or popular psychology with a solid research background. In adult fiction, she gravitates mainly toward character-driven literary fiction; she is open to genre fiction, high-concept fiction, and to narratives that play with the traditional concept of reality, although this unfortunately does not extend to supernatural/paranormal thrillers or epic fantasy. In Young Adult fiction and Middle Grade fiction, she is interested in almost any genre - be it fantasy, historical, realistic contemporary, or some kind of wacky mash-up - so long as it is challenging, emotionally sophisticated, and sincere (which doesn't mean it can't also be funny). She is not taking on picture books, self-help, or practical non-fiction. Claire also handles all of the agency's foreign rights business with the exception of works by Gregory David Roberts, which are handled by Markus Hoffmann.
---
Markus Hoffmann
Markus Hoffmann joined Regal Literary in 2006 and was made a partner in the agency in 2014, when it became Regal Hoffmann & Associates. He previously worked for several years as a literary scout and foreign rights agent on both sides of the Atlantic, most recently as Foreign Rights Manager at Aitken Alexander Associates in London and then Director of International Scouting at Maria Campbell Associates in New York. His main interests are international and literary fiction, crime, (pop) cultural studies, current affairs, economics, history, music, popular science, and travel literature. He's obsessed with surfing and the trumpeter of Half on Signature, the finest R & B band on the international publishing circuit.
---
Elianna Kan
Elianna Kan joined Regal Hoffmann in 2017. She began her publishing career at Picador and as Senior Editor of
The American Reader
, where she edited literature in translation. After several years as a Spanish reader for Maria B. Campbell Associates and various US publishers, she decided to immerse herself more fully in the Latin American publishing world by moving to Mexico City where she worked as a consultant for Penguin Random House Mexico's Foreign Rights Director. She continues splitting her time between New York and Mexico. Elianna is a native of New Hampshire with a BA in Literary Studies and a background in theater from Middlebury College. She has studied Critical Theory at the University of Buenos Aires and is currently pursuing an MA at the Bread Loaf School of English. She is a native Russian speaker and speaks Spanish fluently. She has written about the Latin American publishing market for
Publishing Perspectives
and has interviewed writers and theater-makers on behalf of
The Paris Review
,
BOMB Magazine
, and
The Believer
. She has a passion for interdisciplinary cultural programming and teaches creative writing and literary translation at Columbia University. Elianna is actively building a list of Spanish-language fiction and non-fiction writers and is interested in literature in translation in general.
---
Joseph Regal
At the moment, Joseph Regal is not taking on new writers.
While pursuing a career as the lead singer of the rock band RAMA, Joseph Regal got his first job in publishing at the Russell & Volkening Literary Agency in 1991. There he worked with Pulitzer Prize-winning bestselling authors Anne Tyler, Eudora Welty, Annie Dillard, Howell Raines, and Peter Taylor, as well as Tony Award-winner Ntozake Shange, Nobel Prize-winner Nadine Gordimer, and TV anchorman and novelist Jim Lehrer. After leaving music for publishing, he founded Regal Literary Inc. in 2002. He graduated from Columbia College magna cum laude. His primary interests are literary fiction, international thrillers, history, science, photography, music, culture, and whimsy.
---
Grace A. Ross
Grace A. Ross joined Regal Hoffmann as an agent in 2016. She started her career at Oxford University Press in editorial before transitioning to agenting, first at Lowenstein Associates and then at Denise Shannon Literary Agency in 2014. Grace is interested in literary fiction that experiments with form and speaks to the current cultural climate; historical fiction; international narratives; and dynamic plots that bridge genres. In nonfiction, she is looking for socially and politically conscious narratives, especially those that engage with cultural conversations about gender, race, and class in an accessible way; but she's also drawn to popular science, biography, cultural theory, and memoir. Grace was born in Washington, DC and holds a B.A. in English/American Studies from Wesleyan University.
---
Stephanie Steiker
Stephanie Steiker joined Regal Hoffmann in 2015. From 2008 to 2015 she was Associate Director of the New York Institute for the Humanities at NYU, working with prominent figures in literature, academia, and the arts. Previously she has worked for the online magazine Words Without Borders; the journal East European Politics and Societies; and the New School's Transregional Center for Democratic Studies. A native New Yorker with a degree in comparative literature from Brown University, she lived in Poland from 1999 to 2001, has a background in documentary film, and for several years wrote about the downtown NY music scene for The New Yorker. Stephanie is open to submissions in serious and narrative non-fiction, as well as literary fiction (including graphic novels). In non-fiction, her interests are history, philosophy, current affairs, literary and cultural studies; biography and memoir; music, photography, and issues of racial and economic justice. She's enthusiastic about international writing (reads in French, Spanish, and Polish), and has a thing for prose written by poets.
---